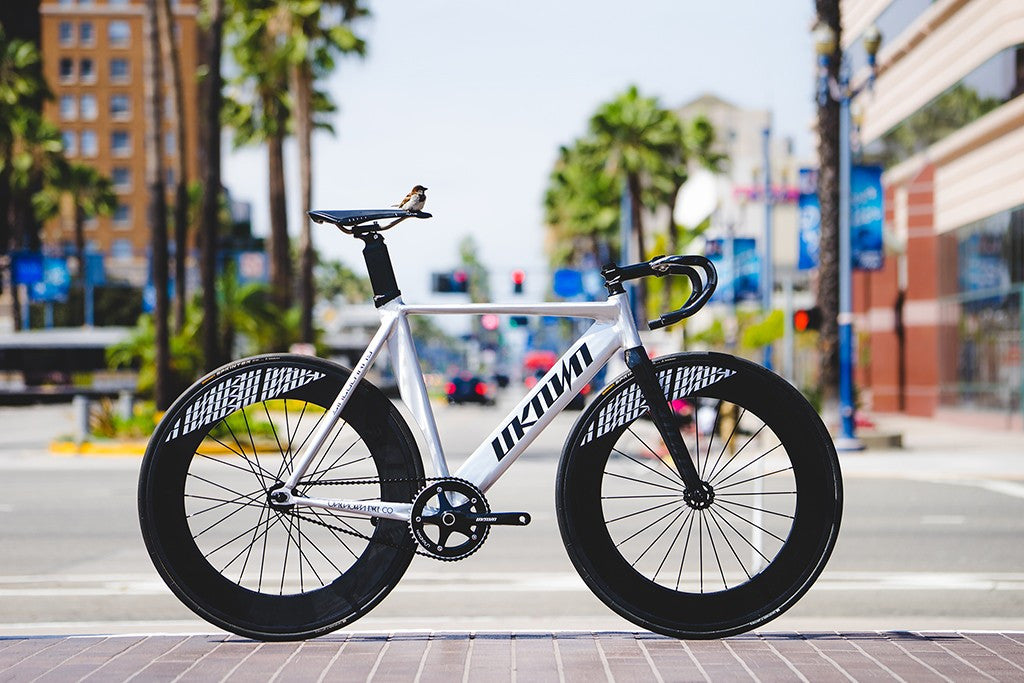 2015 Unknown Singularity // In Stock at City Grounds!
The Unknown Singularity Track Frame is making a comeback after being sold out for the last few months! The Singularity, previously known as the LV2, first made its debut back in 2011 and has continuously flown off the racks since then. This time around, Unknown Bikes has really stepped up their game with upgraded 6066 aluminum tubing and new graphics.
The Singularity also features an aero seatpost which compliments the frame and really balances out the aero style look. The team over at Unknown also paid close attention to the details and smoothed out the welds and using double plated stainless steel dropouts.
City Grounds will be offering the Unknown Singularity in a variety of options, including the frame itself ($289.99), frameset w/carbon alloy fork ($425.00 + FREE Shipping) or as a complete Built by CG fixed gear bike ($619.00 + FREE Shipping)! Color options include gloss black, gloss white or raw silver w/ a clear coat.
Hit the link below to check it out and make sure to act fast before these are all gone again!
Related Posts
Sign up to the City Grounds mailing list
Receive exclusive offers and discounts