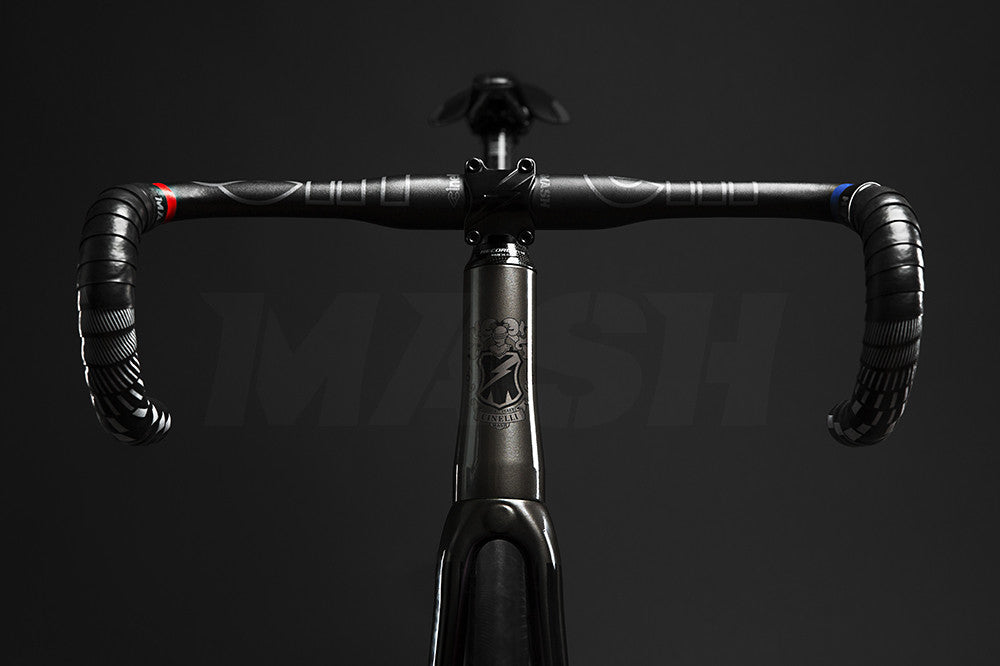 2015 Cinelli MASH Parallax Frameset
The 2015 Cinelli Mash Parallax Frameset was unveiled at this weeks Interbike show and it is pretty epic. Check out the official product photos and press release below. Expect these to arrive at City Grounds soon!
"Being from the US, we love saving some new projects to premier at Interbike each year. We're pleased to introduce the new Metallic Black/Charcoal Cinelli Mash Parallax colorway for 2015. For model year 2015 we will offer both the original White/Charcoal and the darker version shown in these photos. We invested a lot of time developing this bike and finishing these efforts with new colors and graphics is exciting for us. We hope they inspire you to get out, and create your own adventure."
Source: MashSF
Related Posts
Sign up to the City Grounds mailing list
Receive exclusive offers and discounts